Handgemaakte weerspiegeling van de natuur. Verwondering door het mooie ontwerp en de precisie, toewijding en zorgvuldigheid waarmee ieder kunstwerk is gemaakt.
NATUUR
De kunstwerken van Bas Berkelmans zijn een weerspiegeling van de natuur. Het licht verandert de schaduw van het kunstwerk waardoor het op ieder moment van de dag weer anders op de muur reflecteert. Dat is fascinerend.
INSPIRATIE
Als je om je heen kijkt in het bos, dan zie je zoveel mooie dingen. De natuur is zo vergankelijk, een groen blad dat uitdroogt en vergaat totdat alleen de nerven van het blad nog overblijven. En dit verdorde blad in zijn verval, is de inspiratiebron voor de kunstwerken van Bas Berkelmans.
CREATIE
Een verdord blad of het riet in een ven is de ziel van het ontwerp. Gevonden of gezien in het bos, is het een basis voor de tekening die door Nicole (de vrouw van Bas) wordt gemaakt. Deze tekening wordt vervolgens geprojecteerd op gerecycled metaal en krijgt daarna een prominente plaats in het huis. 'Wij blijven kijken naar het ontwerp vanuit diverse hoeken, passen de tekening aan totdat we helemaal tevreden zijn. Dat is een intensief maar ook een inspirerend proces!'
PRECISIEWERK
Daarna begint het precisiewerk. Met de hand zaagt Bas de complete tekening uit het metaal. Dit gebeurt met zoveel zorgvuldigheid omdat bijvoorbeeld de nerven van de bladeren maar 1mm dik zijn. Dit vraagt heel veel geduld en toewijding. En dat heeft Bas.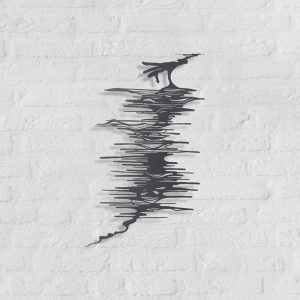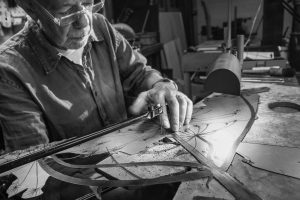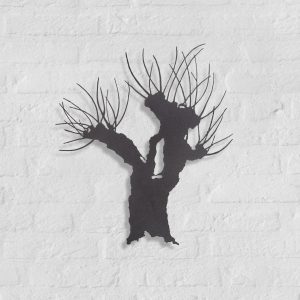 Meer lezen over Bas Berkelmans >>