Kunstadvies
Je kan bij SHE Art Gallery terecht voor vrijblijvend kunstadvies. Door een groot netwerk aan kunstenaars en kennis van en over hun werk, kunnen wij particulieren en bedrijven voorzien van een deskundig advies over een eventuele kunstaankoop.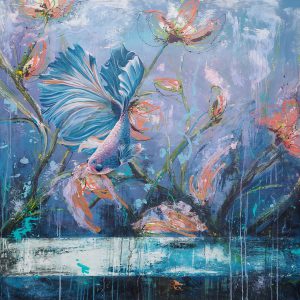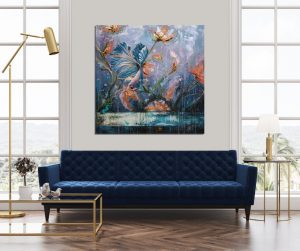 Uitstraling & succes
Kunst vergroot uw uitstraling. Met kunst wordt u succesvoller, maatschappelijk betrokken, creatiever en socialer gezien. Wij gaan op zoek naar kunst die bij u persoonlijk of uw werkomgeving past en/of de uitstraling van het bedrijf benadrukt. Hiervoor komen wij gratis bij u op bezoek om uw wensen te bespreken en natuurlijk een kijkje te nemen en de ruimte te scannen. Zo kunnen wij u het allerbeste kunstadvies geven.
Kunstadvies kost u niets, slecht wat van uw tijd.  Wij bespreken uw wensen, uw budget en natuurlijk kunnen we direct schakelen met diverse kunstenaars. Wij doen u vrijblijvend een voorstel. Alvast inspiratie opdoen? Kijk bij onze Kunstenaars of Kunstcollectie. Neem geheel vrijblijvend contact met ons op.
Ik wil graag Kunstadvies op maat.
Voor kunstadvies op maat kom ik graag bij u langs! Kunstadviseur Sheila Haasnoot | SHE Art Gallery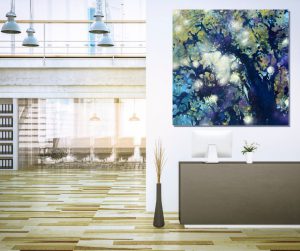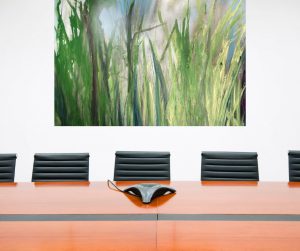 DURV Interieuradvies
Wekelijks, elke vrijdagmiddag is interieur architect Nancy van Empel, van DURV interieuradvies, aanwezig in de galerie. U kunt haar inschakelen om u te adviseren en eventueel samen met u een interieurplan op te stellen. U kunt hiervoor een afspraak met haar maken via e-mail contact@durvinterieuradvies.nl
of  bel 06 14567631.