Size matters
Uitstraling door kunst. Kleine of grote schilderijen, het verschil zit 'm zeker niet alleen in de afmeting.  Een schilderij geeft een bepaald sfeerbeeld weer, dat indruk maakt. Bij een klein werk, met bijvoorbeeld veel humor en precisie, is de beleving heel intiem en prettig om naar te kijken, telkens wanneer je het ziet, er voorbij loopt en er naar kijkt. Wat wel enige inspanning van de kijker verlangt, je moet er dichtbij staan.  De boodschap die dan bij je binnenkomt heeft dan vaak net zo'n grote impact als een groot schilderij heeft.
Bij grote schilderijen aan de wand zijn de eerste indrukken vaak makkelijker. Je spot op afstand al een bepaalde blik of een prettig kleurenpalet, je aandacht wordt getrokken en je blijft kijken. Ze worden vaak blikvangers genoemd, met een grote impact op de uitstraling van je interieur, thuis of in een bedrijf.
Bedrijven verrijken hun interieur met kunst, om een stukje uitstraling weer te geven met bijvoorbeeld een moderne look, of juist een klassieke. Wanneer het kunstwerk goed past bij hun visie en boodschap naar de buitenwereld, voegt het zeker iets toe. Er wordt over gesproken en onthouden.
Kunstadvies is voor zowel particulieren als bedrijven een aanrader. Wij gaan opzoek naar het werk dat bij u past!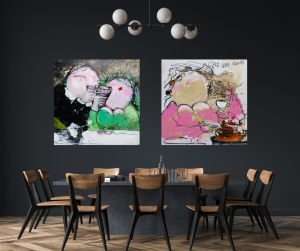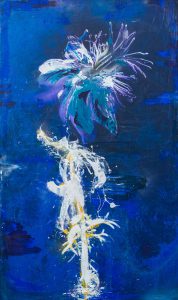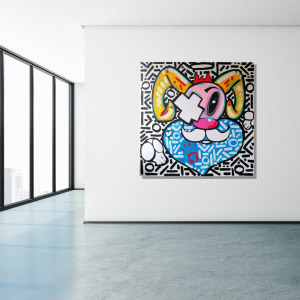 Kunstadvies op maat.
Voor kunstadvies op maat komen wij graag bij u langs!
SHE Art Gallery promoot de Nederlandse Kunst! Zij werk samen met een vaste club Nederlandse kunstenaars.  De collectie is modern, kunst van deze eeuw, van allerlei pluimage, groot klein verschillende stijlen en materialen.